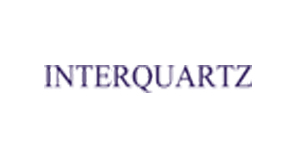 Who are Tricomms?
We would like to take this opportunity to introduce Tri Comms Pty Ltd and our range of Peripheral Telecommunication Equipment and Services.
Tri Comms Pty Ltd has been servicing the requirements of the corporate telecommunication market for the past 17 years and evolved from the combined experience of the Director, Kylie Wade and management, with 20 years experience in the Industry.
Tri Comms specialise in providing to the corporate market telephone peripheral communications products and services. Our product range consists of ;
• Professional Telephone Headsets
• Cordless Headsets
• Mobile Headsets
• Mobile Accessories
• Mobile Account Management
• Mobiles
• Smartphones
• iPhones
• iPads

• Mobile Service Management
• Long Range Cordless Telephones
• Repairs and Product Accessories.
• Teleconferencing Units
• Business Analogue Handsets
• Digital Camera's
• Blackberries
• Mobile/Headset/iPhone/iPad/Blackberry accessories
Tri Comms is a Telstra Enterprise Partner and Plantronics Connect Partner Associate. We are also a dealer for Polycom, Interquartz, Nokia, Ericsson, Motorola, Canon, Panasonic , Samsung, iPhones, iPads and Blackberry.
Tri Comms is able to offer a non-obligation trial of most products, and complete after sales service and repairs on our product range.
At Tri Comms we believe that our experience, extensive support from our product suppliers and Telecommunication resources allows us to provide unsurpassed professional solutions to Corporate Telecommunication needs.
Tri Comms has always prided itself on creating a unique ongoing relationship with all of our customers by providing value-added solutions to take the pain and frustration out of managing your companies voice telecommunications.
Tri Comms is currently a preferred supplier to a dominant share of large Corporations and we look forward to the opportunity of providing you and your company with our highest level of service in the near future.